FRIENDLY,
APPROACHABLE AND ACCOMPLISHED
SOME OF OUR WORLD CLASS INSTRUCTORS & CHAMPION ATHLETES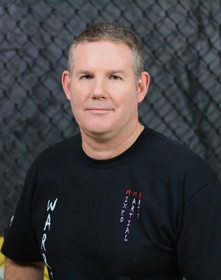 Internationally referred to as "Canada's MMA Authority", Terry Riggs has always been amongst the most successful and respected Canadian MMA coaches, since the inception of MMA. Terry is a former CANADIAN BRAZILIAN JIU-JITSU CHAMPION, NORTH AMERICAN MUAY THAI CHAMPION & UFC WORLD CHAMPION COACH.  He has coached Professional Mixed Martial Arts at the Biggest MMA Events all over the World; most notably the UFC, International Fight League (IFL), Japan's PRIDE FC & PRIDE BUSHIDO as BJJ coach for TEAM JAPAN in Tokyo (Gracies vs Japan).  Riggs holds a IBJJF Renzo Gracie 3rd Degree Brazilian Jiu-Jitsu Black Belt and is an Internationally respected K-1 PRO Muay Thai coach.
As a trusted & recognized pioneer in the Canadian MMA/BJJ community, Riggs has had extensive MMA Broadcasting experience including Co-Hosting TSN's weekly "Full Contact Fighter" TV Show.  With well over 100 Professional MMA bouts coached worldwide over 25 years, Riggs' professional experience is unmatched in Ontario.
Warrior athletes have been UFC, WORLD & NATIONAL CHAMPIONS and have been firmly at the top of the BJJ, Muay Thai & MMA scenes in Canada for decades. Among the PRO MMA athletes that have put their trust in Terry's coaching are World Champions Carlos Newton & Wagnney Fabiano and UFC & International MMA Pro's like Claude Patrick, Tom Waters, Gideon Ray, Joel Gerson and Brent Beauparlant to name a few. After his 40 years of international competition & coaching, your training & development are in the best hands under Terry Riggs.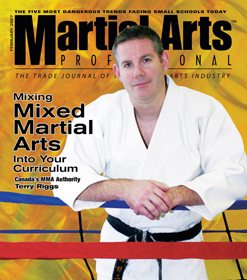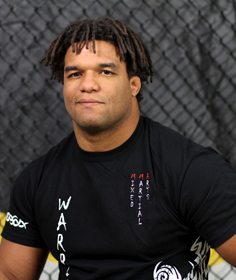 Carlos "The Ronin" Newton is a UFC WORLD CHAMPION and PRIDE JAPAN MMA LEGEND. The First of only 2 Canadians to ever win the UFC WORLD CHAMPIONSHIP title, Carlos has always been considered a MMA fan favourite and a "Submission Master".  Carlos is one of the most recognizable, internationally dominant fighters, to have ever pioneered MMA competitions Worldwide.
Carlos' Amateur career was highlighted by his Multiple Canadian Jiu-Jits Championships and by being the first Canadian to ever be invited and compete in the prestigious ADCC World Submission Grappling Championship.
As a Pro, Newton competed in the most prestigious MMA organizations in the world for nearly 20 years; including the UFC, Pride FC Japan, IFL, K-1 and Shooto.  Carlos was the first Warrior BJJ & MMA Black Belt under Terry Riggs and holds one of the highest-ranking BJJ Black Belts in Canada, as an IBJJF 3rd Degree Brazilian Jiu-Jitsu Black Belt.  As the 1st CANADIAN UFC CHAMPION and first non-heavyweight to ever headline International UFC & PRIDE Japan events, he is truly one of the Legendary MMA Pioneers, and was the first Canadian international MMA sensation Worldwide.  A Hall of Famer, Carlos will forever be one of Canadian's most successful Mixed Martial Arts icons.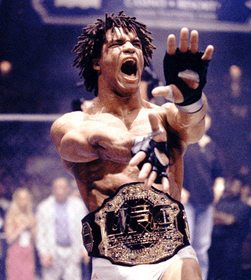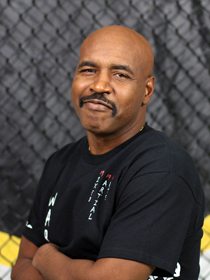 8 X CANADIAN GOLDEN GLOVES CHAMPION Everton McEwan is a trainer of Professional Boxing Champions. He holds the Canadian Amateur Boxing Record for most knockouts with 87 KO victories and a total personal boxing record of 136 – 7, outstanding! Everton is one of the most respected and experienced Canadian Professional Boxing Coaches today, working throughout his coaching career with some of the World's finest boxers and Canada's most famous MMA competitors. Now he can coach you!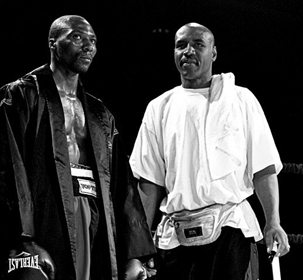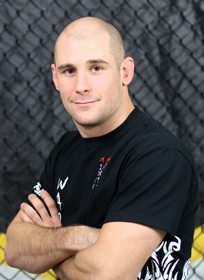 KING OF THE RING MMA CHAMPION Tom Waters is an international professional Mixed Martial Arts Athlete. He has competed across the globe for Impact FC and W-1. Tom had outstanding amateur careers in both MMA and Kickboxing; going 8 – 0 in MMA and becoming CASK & WAKO MUAY THAI Canadian National Champion. Tom is a Warrior BJJ & MMA Black Belt (the Gold Seal of Professional MMA skills) and a former Ontario IBJJF Provincial Brazilian Jiu-Jitsu Gold Medalist. Through Tom you can see the Warrior tradition of excellence has been passed on to another generation once again. Tom's classes are particularly known for fun, variation and sweat!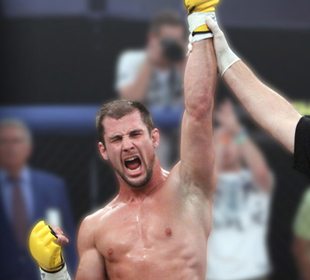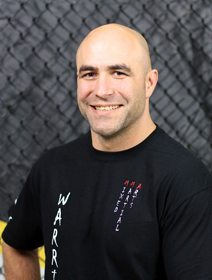 Jason has the longest tenure as a coach at Warrior, along with Terry Riggs. He has been helping parents teach their kids character along with self-defense for over 15 years at Warrior. Jason has a Black Belt and has been both Ontario Tae Kwon Do and Jiu-Jitsu (BJJ) Champion. He is a certified Personal Trainer, Veteran MMA Competitor and a Hypnosis Therapist. Experience and consistency is what Jason brings to the table, your child couldn't find a better instructor to model for integrity and technical excellence.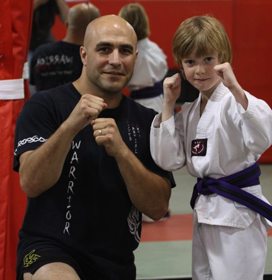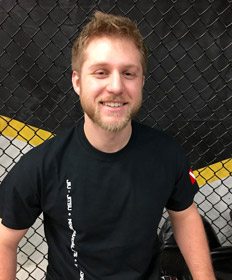 Canadian Light Heavyweight Muay Thai Champion Ryan Torrence has been a fixture on the Canadian competing scene for many years. Ryan dedicates most of his teaching time to the K-1 Muay Thai, Kickboxing and Junior programs at Warrior. Unparalleled in his work ethic, Ryan has great well-rounded skills in Muay Thai, BJJ & Wrestling and Ryan passes on his skills and work-ethic as a mentor to his students. Character, politeness and focused listening skills are all goals in Ryan's Junior classes.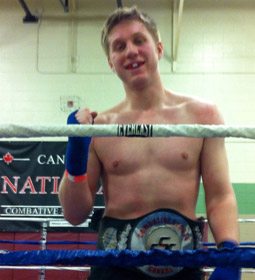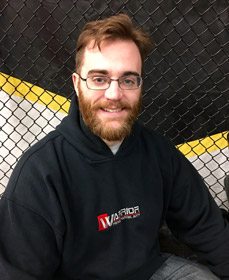 Always a children's favourite, Andrew is a No Gi Grapplers Quest Gold Medalist and an Ontario Golden Gloves Silver Medalist. He is a children's instruction specialist and delivers a full "Bully Buster" and conflict resolution program in his children's' classes. Andrew is about raising kid's self-esteem while teaching them the best junior self-defense taught anywhere. Easy to relate too, Andrew successfully mixes fun into the Warrior curriculum while empowering every child through MMA.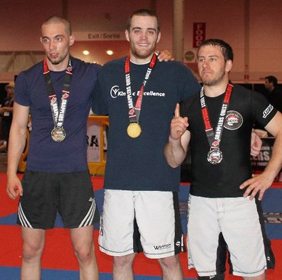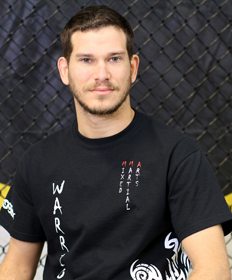 A fixture at Warrior since it opened, Jon is a Black Belt and is a seasoned MMA veteran competitor. Jon now takes pride in passing along the character and skills he has learned at Warrior to the next generation. Jon is an Ontario Provincial Jiu-Jitsu (BJJ) Silver Medalist and a former Tae Kwon Do Champion. He has been a Warrior instructor for over a decade and has enjoyed seeing a decade of Warrior children grow and develop.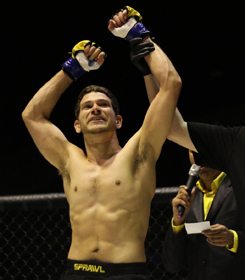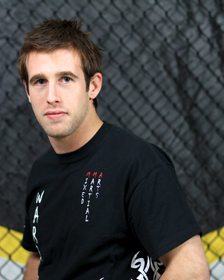 A Mixed Martial Arts veteran competitor and a regular on the Ontario Jiu-Jitsu competition scene, Greg is one of the young guns of the next Warrior generation. A patient, technical instructor, Greg has been a welcome addition to the Warrior Team.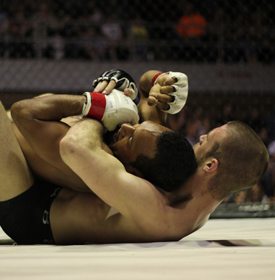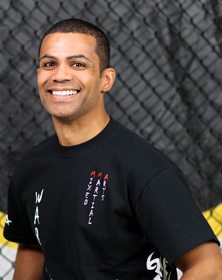 Paul is another Ontario Provincial Jiu-Jitsu (BJJ) Champion from Warrior. He sets a fine example of what can be accomplished when starting your competing career in your thirties. Refusing to compete in the over thirty divisions, Paul's dedication, drive, and love for the sport have brought him to the top against men 10 years his junior. Paul is a mature, patient instructor and his favourite students are beginners that he can technically mould and shape for the future.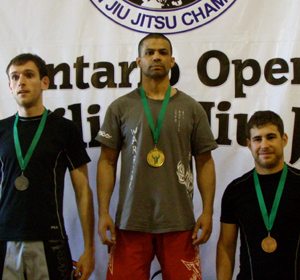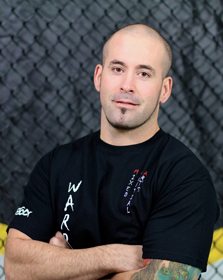 Cory is another one of Warrior's experienced Mixed Martial Arts veteran competitors and a former wrestling champion. After dominating the Northern Ontario wrestling scene for 4 years Cory came 4th in the Canadian National Championships. Cory now teaches the No Gi takedown classes at Warrior. After moving to the area years ago, Cory chose Warrior for its history and because he realized Champions build Champions; so Warrior was the logical choice for him.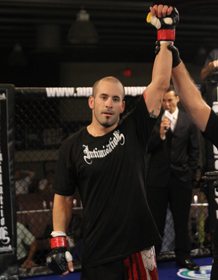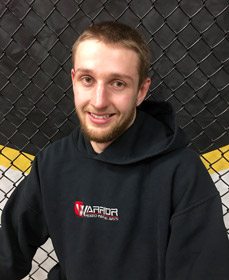 Canadian Lightweight Muay Thai Champion Mike Keefe is proud to join in the elite group of Warrior National Champions that came before him. If you want a tremendous work out, with a patient coach, who will enjoy taking the time to make your fundamentals great; then Mike is the instructor for you. Mike is great example of what can be accomplished with heart, determination and dedication. With always a smile on his face, Mike's here to help shape another young generation of student's in the Warrior winning technique.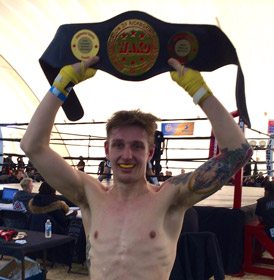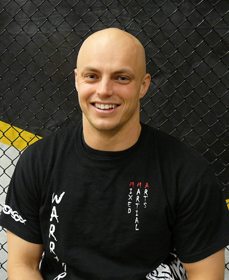 Jason is a Professional Mixed Martial Arts athlete as well as a former Ontario Provincial Jiu-Jitsu (BJJ) Champion. He has excellent boxing skills and is a mixed martial artist that is well rounded and can do it all. Jason is a great example of commitment and work ethic determining how far you will go.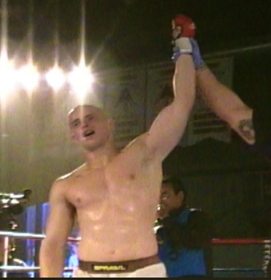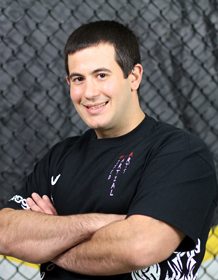 James is a Professional Mixed Martial Arts competitor and a former Ontario Provincial Jiu- Jitsu (BJJ) Champion. He is an organized children's MMA instructor, a great role model and is fantastic at delivering the Warrior character building program. James started at Warrior at almost 100 lbs above his professional fight weight, he is a shining example of determination determines your destiny and passes that work ethic along to the kids he teaches.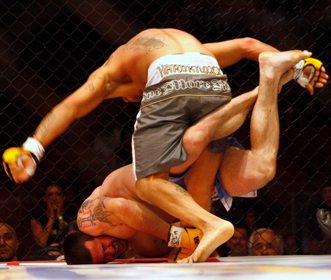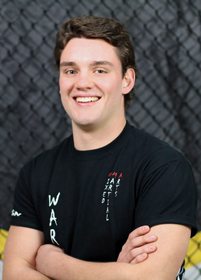 The youngest of the Warrior Instructors, Matt has technical excellence and ring maturity beyond his years. Matt is an Ontario Golden Gloves Boxing Champion and a CASK K-1 Kickboxing Champion. He is an excellent example of what can be accomplished through hard work, technical understanding and a belief in yourself. Let Matt help instill self-esteem and confidence in your kids.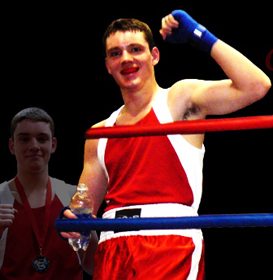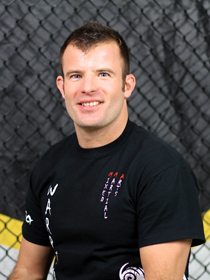 Tim is an extremely seasoned Mixed Martial Arts Athlete and a MMA Champion. After starting his training career in Canada, alongside Terry and Carlos, Tim then moved to Japan and continued his training in Jiu-Jitsu and MMA there. He became the North Japan MMA Champion in the prestigious Shooto organization with an impressive 12 – 2 Shooto MMA record. Tim is now back in Canada and brings his international experience to the Warrior Team as he heads up the Warrior North Program.